A freelance illustration project for Peet's Coffee. They wanted to grow their popular City/State Mug Collection and the artist communities behind them. Each design was created by a local artist from their specific city and with all the proceeds going to local non-profit organizations.


Design Brief
Illustrate your favorite place to enjoy a great cup of coffee with a friend in your city / state.
Use imagery to evoke the ethos of your city/state

Optional: Incorporate a visual element of coffee

Prominently include text for the name of the city

No more than 3 colors (will be printed on a white mug)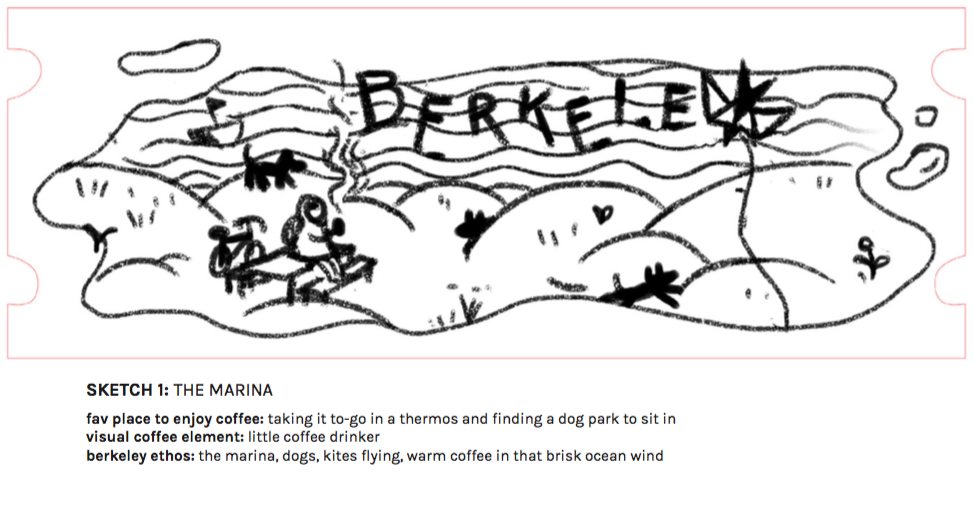 Refined Sketches
After Peets viewed the initial rough sketches (slideshow), they chose to go forward with the first concept (Berkeley Marina). In the process of refining that sketch, I came up with a new idea based on slightly similar concepts. By taking the bike from the first sketch and thinking about it a bit more abstractly, I drew up a quick map-inspired design. While not accurate to any actual geography, it's laden with metaphorical elements that draw from reality.


Further Refinements, Color, and Lettering
The lettering was very much inspired by the city's official art nouveau typeface.