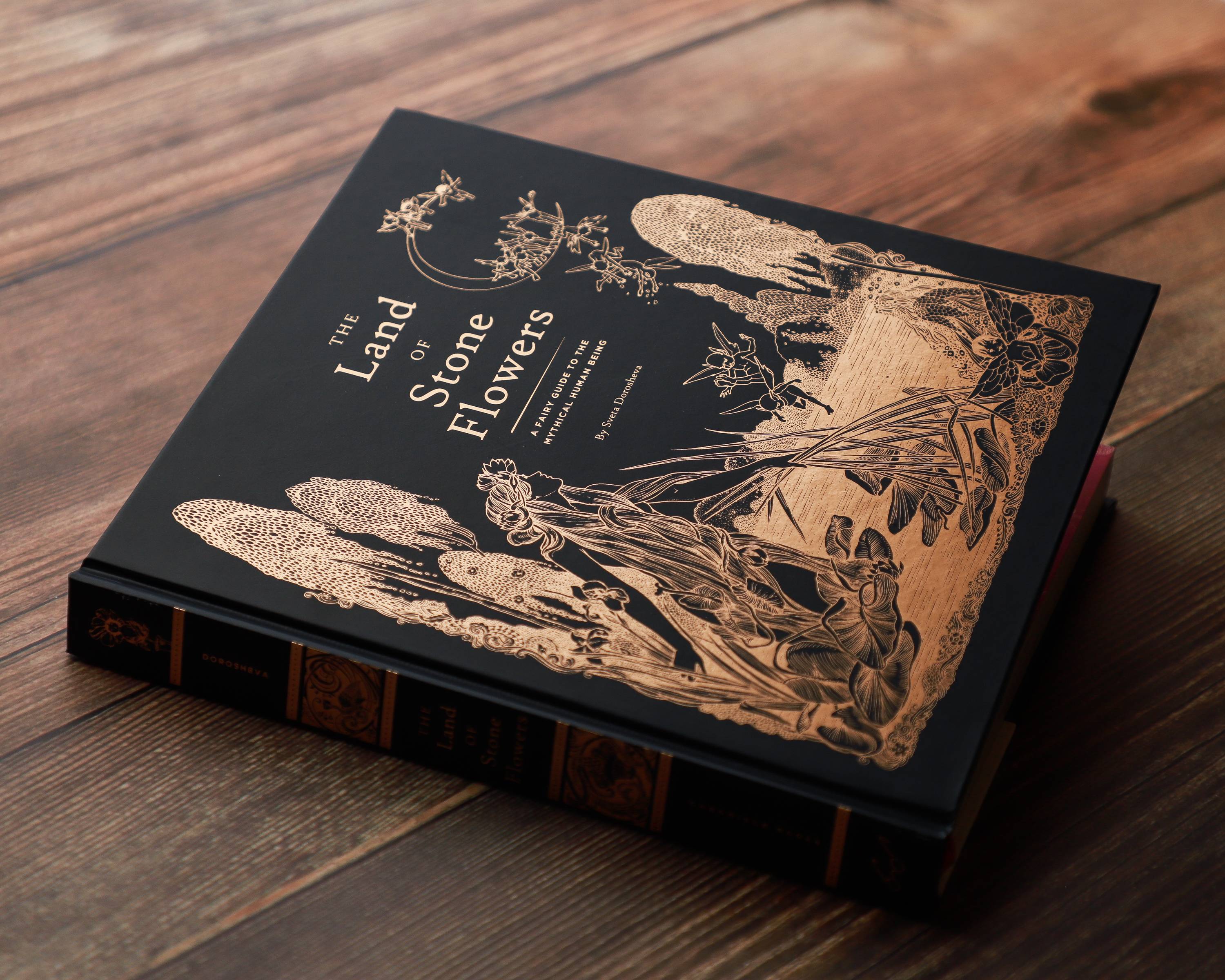 The Land of Stone Flowers
The Land of Stone Flowers is a book by Ukranian artist, Sveta Dorosheva. Originally published under the name The Nenuphar Book, I typeset the entire book in English and also designed the case (cover, spine & back cover), endpapers, and title page of this US edition,

published by Chronicle Books

in September 2018.


ABOUT THE BOOK
Classic fairytales get a refreshing satirical twist in this collection of illustrated stories. The Land of Stone Flowers is as absurd as it is astounding, examining contradictory and nonsensical human behaviors through the lens of the fantastic: from the bewitching paper wizards who live in humans' wallets to their invisible hats, known as "moods," which cloud their view of the world. Bursting with intricate and evocative illustrations, The Land of Stone Flowers will draw readers into a world of fantasy and fable that slyly reveals many hidden truths about human existence.